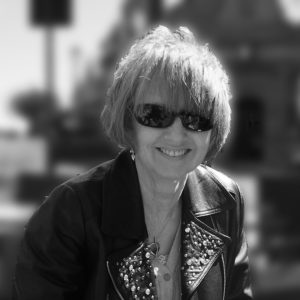 Hi, my name is Carol Watson and I am a keen amateur photographer living on the Fylde Coast in Lancashire.  I owned my first SLR camera back in the days of film over 30 years ago. At that time  I did a photography night class and developed my interest in photography. Sadly over the years work got in the way and I got a little lazy, when I moved across to digital  I got a compact camera and generally just used it set on "auto". My post processing skills were non-existent and all I did in Photoshop was crop images.
When I retired from work in the spring of 2015 I decided to take my photography more seriously again.  After retiring I did a couple of courses at Preston College, joined the Lytham St. Annes Photographic Society and invested in a new Compact System Camera, an Olympus OMD-E-M10.  Last year I upgraded my camera to an M5 MkII.  I get out and and about as often as I can with my husband to take photographs. I love taking landscapes and photographs of flowers but I am also trying my hand at other things, particularly portraits as many Exhibitions have a People section.
I hope that you enjoy looking at the images on my website.